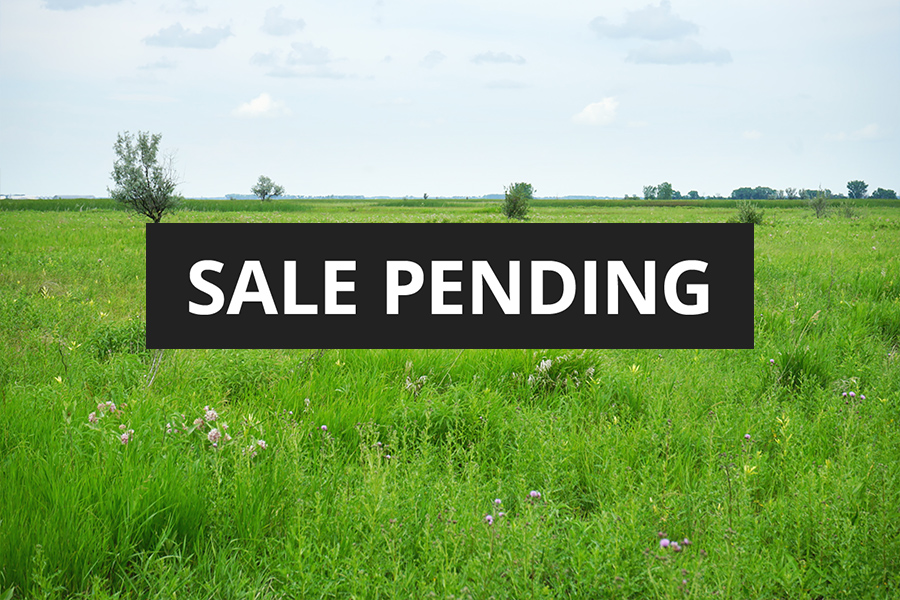 LEGAL DESCRIPTION
Pembina County, Joliette Township
S1/2SE1/4 of Section 8, T161 R51
LAND LOCATION
Exit Interstate 29 at Mile Marker 200, the southeast corner of the property is approximately 1.75 miles west on 94th St. NE and one mile north on 158th Ave NE. Please note this is a built-up dirt road and may not be passable during or after a rainfall event.
BROKER'S COMMENTS
79.26 acres are enrolled in the Wetlands Reserve Program (WRP) with 39.28 acres expiring December 14, 2040 and 39.98 acres expiring January 10, 2041. Buyer will have the right to undeveloped recreational use such as hunting, the right to quiet enjoyment, and the right to control public access until expiration of easement. Seller received a onetime upfront easement payment in exchange for a 30-year easement.
PROPERTY INFORMATION
80 acres / 79.26 WRP acres
2018 REAL ESTATE TAXES
$984.72 (includes $800 for Drain #39 Special Assessment)
Disclosure: Information gathered from sources deemed reliable. Acres & Shares, LLC does not guarantee its accuracy. Interested Buyers should complete personal due diligence regarding the property.